HNC/D FASHION AND TEXTILES
---
Undergraduate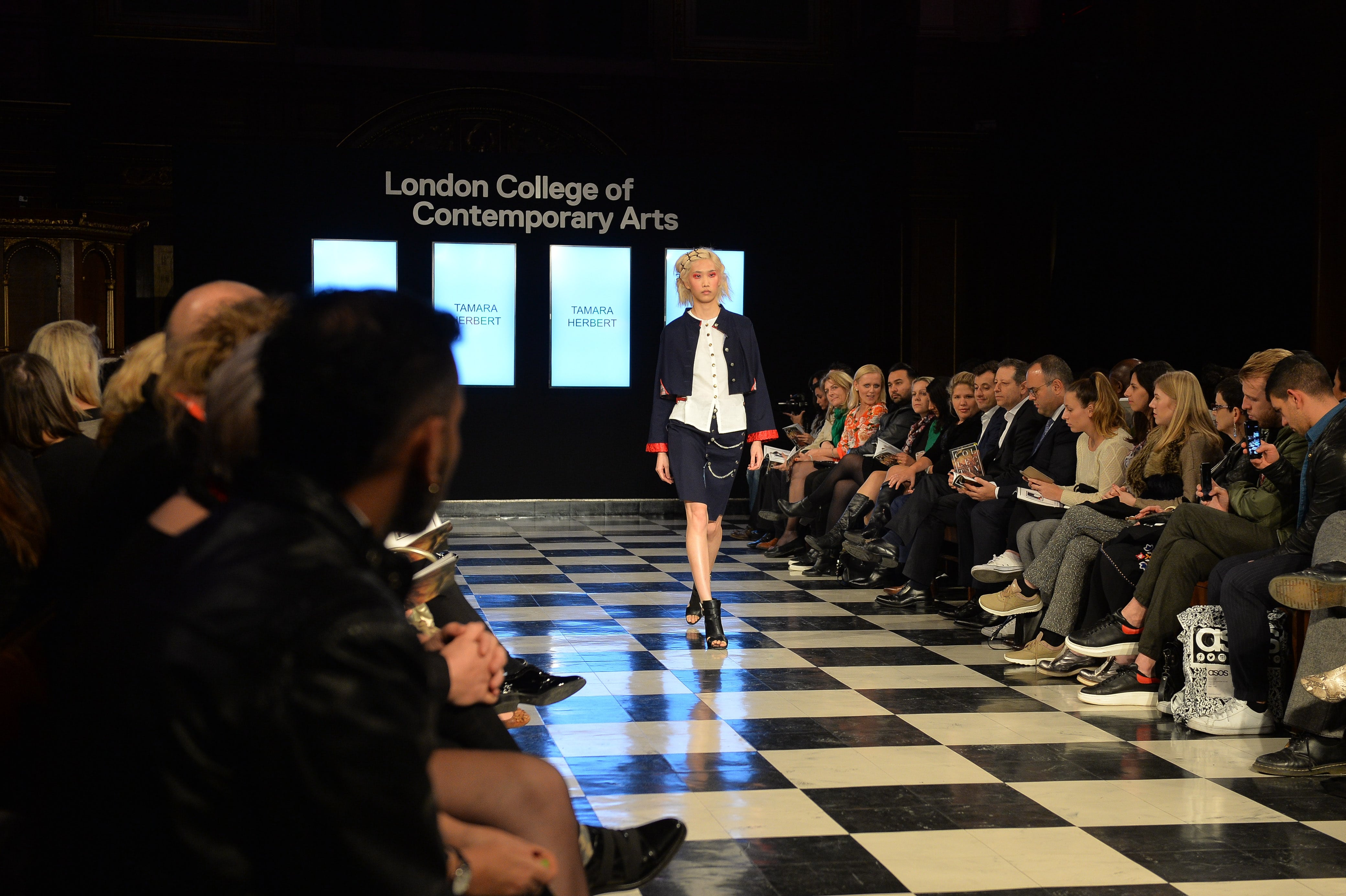 COURSE OVERVIEW
---
The HNC/HND in Fashion and Textiles is a two year qualification designed to equip you with a wide range of creative and technical skills which will allow you to work as a fashion or textile designer within the industry. Studying fashion in the hub of London will allow you to utilise the wonderful cultural facilities to inspire and develop your work. This course will challenge your preconceptions of the fashion design process and the potential range of career paths available to you within the fashion industry.
The course will also place your design skills within a live working context and prepare you for the professional world of work with industry experience and professional practice units, integrated into the programme structure.
Campus:

London

Awarding Body:

Pearson

Duration:

HNC First Year - HND Second Year

Delivery:

Full-time

Intakes:

October 

Fees:

UK/EU £6,200 (SFE funding available)

Additional Costs: £500 to include purchase of materials and travel to external venues and events 

 

Level

HNC- level 4, HND- level 5

Academic Partner:

Walsall College

Non -Academic Entry Requirements:

All applicants need to attend an interview and bring a portfolio of work that demonstrates a range of creative thinking and technical skills applied to your chosen subject or other design related projects. You will also undertake a literacy and numeracy diagnostic test. (Full list of entry requirements can be view below)
WHO IS THIS COURSE FOR?
The course is for students with some previous academic experience or personal interest in art and design who have the ambition to further develop a professional fashion textile focus with in their work. The programme will allow you to experience and develop your knowledge of the fashion textile design process within the context of a professional studio setting.
The HNC first year of the programme delivers all the essential skills you will need to have to work successfully in the world of Fashion/Textiles. You will learn essential research, design and making skills within the context of a professional work environment. It is not essential to come to the course with these skills but just a passion to learn and develop yourself and come out of your comfort zone.
WHY TAKE THIS COURSE?
Advantages of taking a fashion course at LCCA:
Exciting and challenging practical project briefs, with a strong taught technical skill base.
Study in one of the leading fashion capitals in the world
Practical career focused programmes with integrated work experience
Industry standard fashion studios
Live industry briefs and visiting lecturer
Highly experienced course tutors with strong industry experience
Option of top-up to BA Fashion Design at LCCA
LEARNING OUTCOMES
Machine and hand embroidery
Screen printing for both fashion and interiors
Fabric manipulation and surface decoration skills
Drawing and media exploration in relation to design
Design development
Garment and accessory design and production
Knitted and woven textiles
Sketch book development and exploration
Digital imaging and its application in design
Creative research and its context in design
Live industry awareness projects in collaboration with high profile companies. 
Throughout the course you will be encouraged and guided to develop your own practice by combining practical skills, drawing and design development and the awareness of its application within the creative industries. You will learn a broad range of skills which will be applicable to a variety of creative career pathways.
PROGRESSION
The graduates from the course could move into industry and take up a variety of potential roles including:
Fashion Designer
Garment Technologist
Pattern Cutter
Fashion Buyer
Studio Manager
Fashion Stylist
Personal Shopper
Image Consultant
Textile/Fashion  Designer
Or you could progress further in your studies into BA Hons Fashion Design at LCCA.
**Progression to Higher National Diploma (HND) is subject to sufficient interest and student experience.
VIDEOS
---